Forest is our topic


The Bavarian State Institute of Forestry

As a research institute of the Bavarian Forestry Administration this is the outline of our main tasks:
We are researching on all relevant topics of sustainable forest management, especially focusing on the challenges of climate change, the protection and improvement of forest functions and the competitiveness of the forestry sector.
We are a competent contact partner for all forest issues and we are developing concepts to improve the dialogue about forests with society.
We develop climate risk concepts for tomorrow's forest, including for alternative tree species, thus creating an important basis for forward-looking forest advisory services.
We compile knowledge about forests and forestry and produce approaches and solutions of direct practical relevance. We present our knowledge and monitoring results clearly and comprehensibly.
We provide information to forest owners on sustainable management of the forest and the use of timber.
We work out precautionary strategies addressing climate change, and offer support to forest owners.
We collaborate with other institutions and promote research on forests and forestry.
We apply Forestpedagogy – concepts, materials and best-practice-projects within our tasks for communication and education.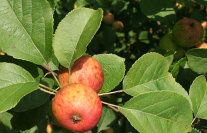 The predicted climate change is a current challenge for forest practitioners. Shifting species composition of stands from vulnerable species to species that are less susceptible to upcoming climate conditions is a crucial adaptation to persevere the productivity of forests. Mehr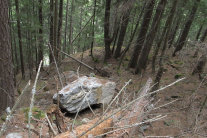 Protection forests can affordably and permanently protect from many natural hazards such as avalanches or rockfalls in the Alpine Space. In this way it can be determined whether technical structures, such as rockfall nets or dams, can be more cost-effective or even completely unnecessary at wooded sites. Mehr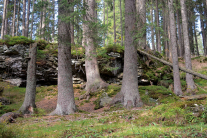 The aim of this research is to monitor and study the effects of climate change on species diversity in mixed forests composed of beech and oak, mixed mountain forests with fir, spruce and beech, as well as high mountain spruce forests. Mehr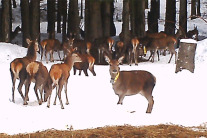 In the border region between Bavaria and the Czech Republic, in the Bohemian Forest ecosystem, estimates of red deer population size are traditionally obtained by counts at feeding stations and in winter enclosures. In addition to these counts, indicators like browsing and hunting statistics are used, but these statistics are not obtained with standardized procedures. Mehr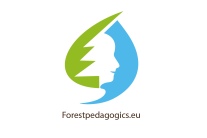 Already in 2005 as a small network between Austria and Germany started to develop a European Network for Forestpedagogy. Since 2007 this network was mandated as "Subgroup Forestpedagogy" of the FCN. Currently 15 states are represented in the Subgroup. Mehr